Paula Newsome
Paula Newsome
CSI: Vegas' Paula Newsome On What It Was Like Joining Such An Iconic Franchise – Exclusive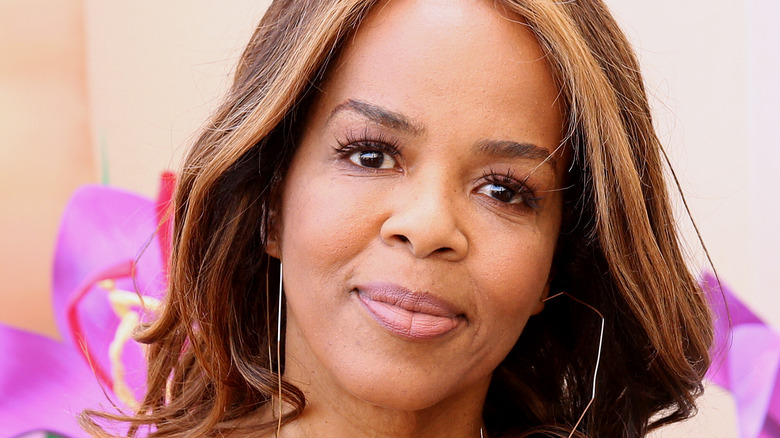 The "CSI" franchise has a long history dating back to 2000, when the original "CSI: Crime Scene Investigation" premiered. That flagship series ran for 15 seasons before ending in 2015, spawning in that time three spin-off shows: "CSI: Miami," "CSI: NY," and "CSI: Cyber."
In 2021, a sequel to the original, "CSI: Vegas," premiered, with returning stars William Petersen as Gil Grissom and Jorja Fox as Sara Sidle — plus a whole new batch of characters, including Paula Newsome as head of the Las Vegas Crime Lab, Maxine Roby. Together, this gifted team of forensic investigators use state-of-the-art techniques to do what they do best: follow the evidence and capture the criminal.
In Season 2, which currently airs Thursdays on CBS, Petersen and Fox have exited the show, and Marg Helgenberger has re-entered the picture as Catherine Willows. But while the former "CSI: Crime Scene Investigation" stars may be why fans initially tuned in to "CSI: Vegas," they stay for the riveting storylines and the captivating fresh set of faces; Newsome, in particular, is a powerful personality on screen.
During an exclusive interview with Looper, Newsome opened up about what it has been like being the newbie in such an iconic franchise.
Joining the series was like finding out Santa Claus is real
As Paula Newsome settles into Season 2 of "CSI: Vegas," she recalled what it felt like when she first joined the iconic franchise.
"It was a lot," she told us. "It was exciting as heck, truly, and it's weird. The only thing I can think of right now is when you see Santa Claus. You're walking around, and you see him, and it's like, 'Oh, you're real.' That's the truth of it. It's amazing. It's amazing being in a community and on a show that you have heard about and dreamed about and that is so iconic."
As for whether it was like stepping onto a brand-new show or more like joining a long-running series (despite the six-year gap), Newsome admits she approached it as "a little bit of both."
"The show itself is the subject matter and how it goes about it, the stuff that it's about … [That's when you know] you're stepping onto something that's been there for a long time," she said. "But the fact that we've got a bunch of new people and a new showrunner [Jason Tracey] with Jerry Bruckheimer Television has brought it into [2022]. So it's a little bit of both, and now I get to play with Marg [Helgenberger], who was part of that long-running experience."
Season 2 of "CSI: Vegas" airs Thursdays at 10 p.m. ET/PT on CBS.