Entertainment District Arc Story DLC
Entertainment District Arc Story DLC
Demon Slayer: Kimetsu no Yaiba – The Hinokami Chronicles – Switch Review
"One of the best story modes I've played in any fighter."
Based on the anime series, Demon Slayer: Kimetsu no Yaiba – The Hinokami Chronicles focuses on a young boy called Tanjro Kamado who dreams about becoming a demon slayer. After a terrible incident occurred where his whole family was slaughtered by a demon while he was out selling coal in town, upon returning, he finds his family slain and his younger sister has been turned into a demon with a lust for blood. The game follows our hero as he trains with his master and defends his sister from other slayers confused over her demonic appearance. He then goes through a test of survival called the Final Selection where he must survive for seven days within a dark forest killing demons and not being turned himself. Tanjro will meet up with a cast of friendly demon slayers as well as a cast of dark and mysterious demons, all while trying to overcome the hurdles in his way to becoming the ultimate demon slayer.
The Good
The story mode begins by seeing Tanjro learn the basics of the art of breathing, allowing him to prolong his attacks and open up his unique abilities and sword techniques to vanquish demons that stand in his way. As you progress through the eight chapters, you'll be delighted to see that the game plays out in a very similar fashion to the anime, with some great in-game conversations between slayers and demons. This can be rather amusing at times, and dark the next. Exploring segments allows you to move around a few small environments, seeking out collectibles in the form of fragments of memory which allow you to see more of the story, flesh out the characters motivations and even fill in some of the characters backstories.
The game's currency takes the form of shining orbs referred to as Kimetsu Points. These allow you to purchase panels in the rewards screen to unlock photos, quotes, costumes and characters. This system reminds me of the Puzzle Swap StreetPass game on the Nintendo 3DS, but here, you uncover them by either purchasing them with Kimetsu Points or completing the challenge that each panel has, unlocking the contents in them through the game's reward system.
There is a VS mode that allows you to play both online and offline matches, letting you select any available characters and environments to fight on. It's pretty standard stuff; you'll be able to unlock over 24 characters including: Slayers (some re-skin characters with some different abilities) and Demons obtained within the story mode or reward mode.
Demon Slayer supports both 2 vs 1 or 2 vs 2 battles but let me explain how this works. Playing as a Slayer allows you to swap between two characters or use one of them as an assist attack, giving you a chance to increase your combo. You can only play as a Demon solo, which means you won't be allowed a teammate but you'll have a special demon art available that can greatly increase your power and allow you to pull off some very cool attacks; it's an interesting mechanic, to say the least. Finally, you have archives to view unlockables and a training mode that allows you to learn from the best fighters in the game; the more you fight these fighters, they become increasingly harder but defeating them will allow you to unlock additional rewards, points so you can spend them later on in the rewards mode.
TL;DR
Story mode from the anime
Amusing dialogue and cutscenes
Memory fragments, backstory
Rewards and unlockables
Slayer specials and demon art mechanics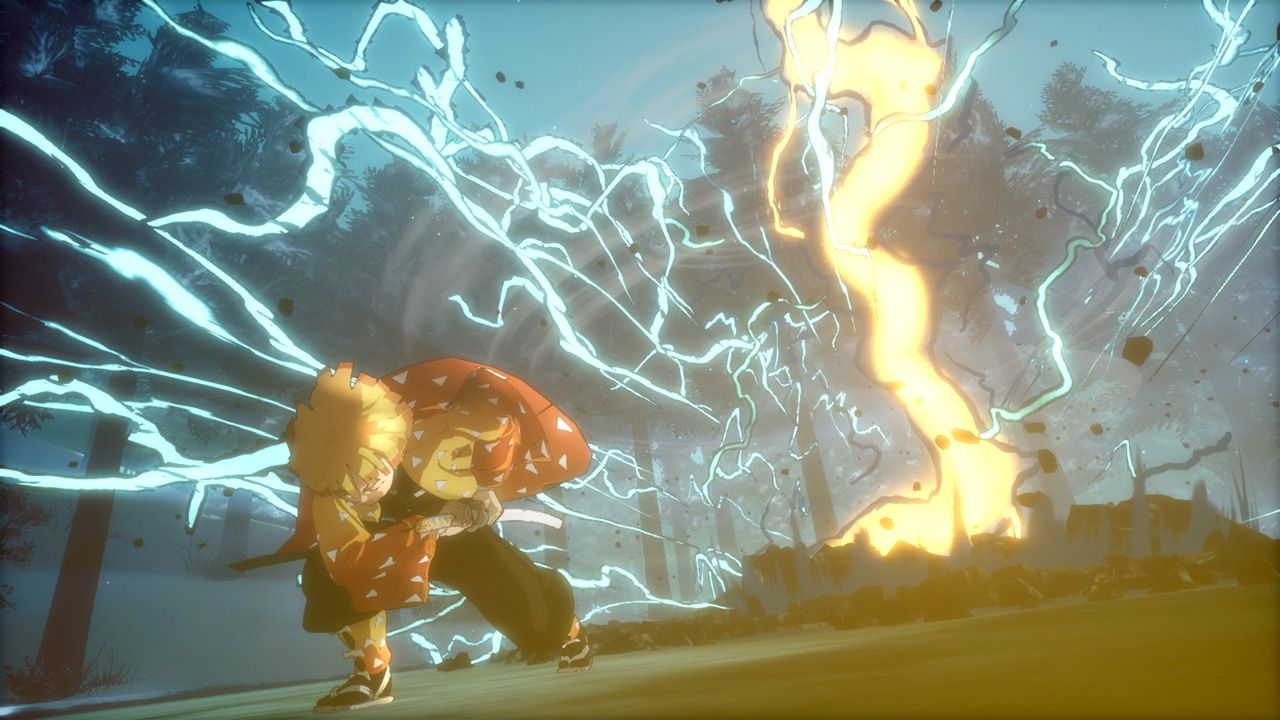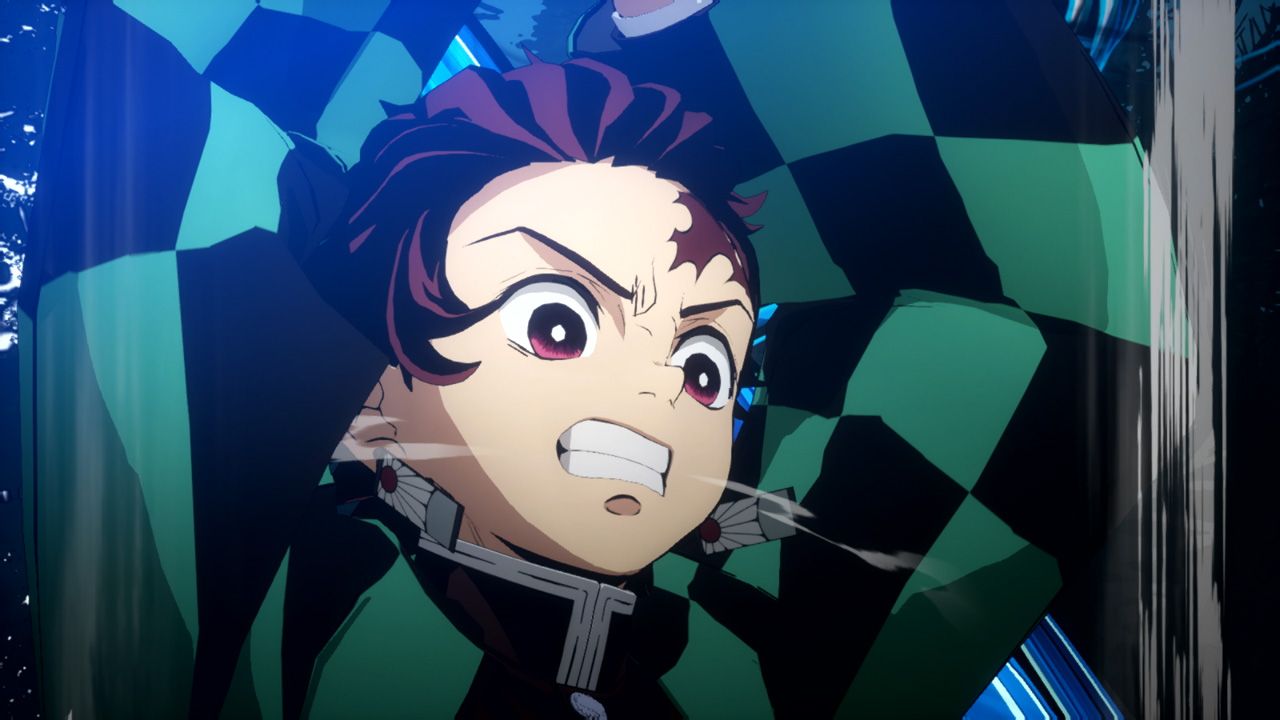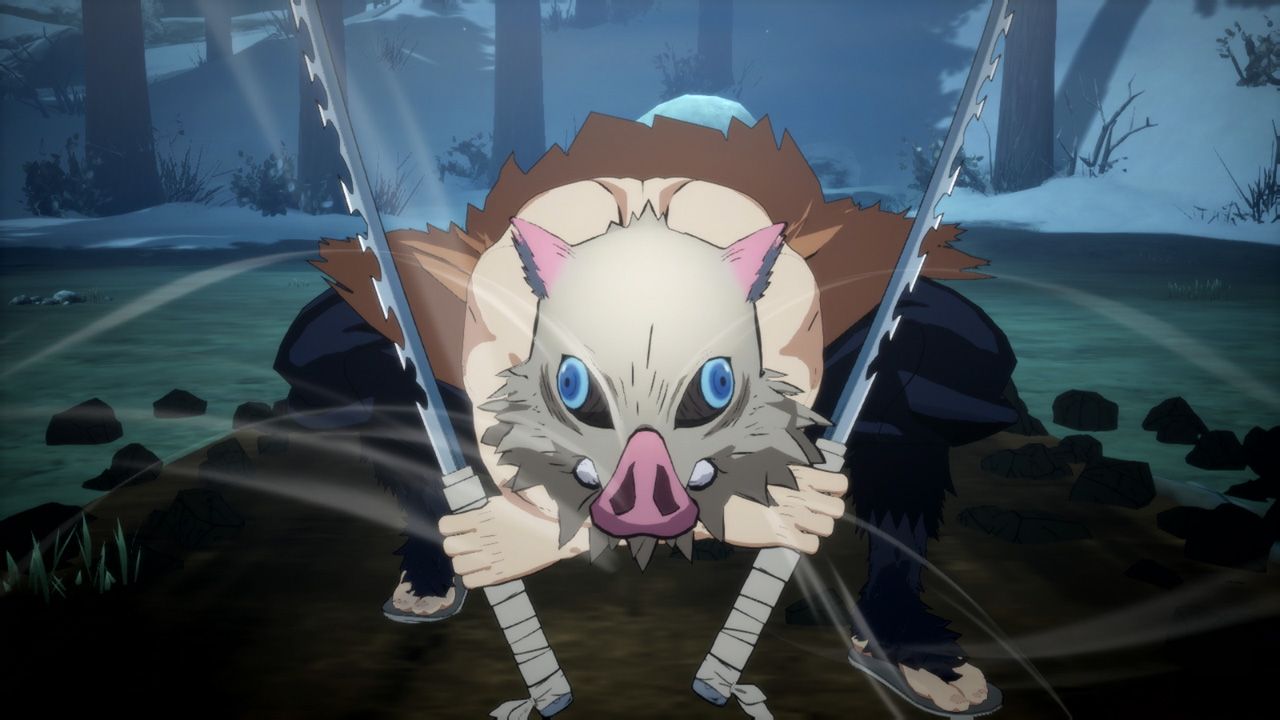 The Bad
One of the biggest disappointments from Demon Slayer: Kimetsu no Yaiba – The Hinokami Chronicles is the online play. There was plenty of potential here as the offline content is great but sadly, the online is riddled with lag which soured me off playing it again until it's fixed. The inputs were delayed and I found a few matches that I played just weren't up to the task.
The game may also seem lacklustre to begin with. As previously mentioned, most characters are locked from the start, requiring you to play through the story mode first. Couple this with a small amount of game modes and that price tag starts to look like a difficult pill to swallow.
TL;DR
Laggy online play
Most characters locked from the start
A lack of modes
Final Score: 8/10
Demon Slayer: Kimetsu no Yaiba – The Hinokami Chronicles has one of the best story modes I've played in any fighter. It managed to bring the characters and the anime's world to life through its funny character reactions and heartfelt moments. To complement this, the large amount of rewards unlockables post-game offers a plethora of content. The online mode is what lets this entry down due to its poor performance, however I am still eagerly awaiting the summer DLC characters that are coming soon. And this is all easily forgiven whenever I hear the weird and wonderful cries of Zenitsu… he cracks me up so much.
Thank you for checking out our Demon Slayer: Kimetsu no Yaiba – The Hinokami Chronicles Switch review, thank you to SEGA (via Five Star Games PR) for providing the review code and thank you to our $5 and up Patreon Backers for their ongoing support:
For more reading, check out our Lost Ruins review.