More than £1bn spent on Euston HS2 work since 2017
A huge area to the west and north-west of the existing mainline station has been cleared.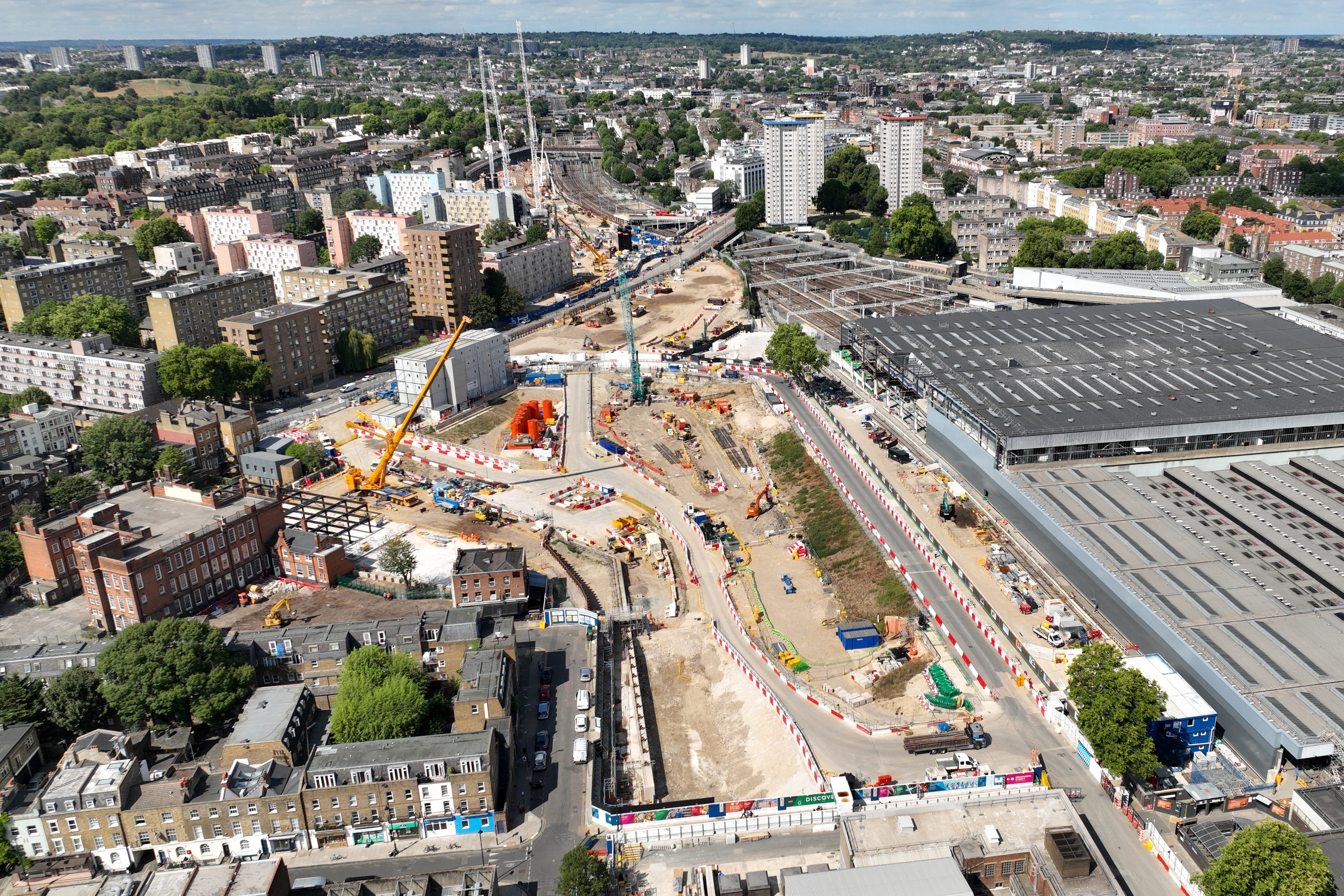 HS2 Ltd's work at Euston started six years ago with more than £1 billion already spent.
A huge area to the west and northwest of the existing mainline station has been cleared to make space for the high-speed railway, and many properties have been bought.
Excavation for a new ventilation shaft has been completed, and tens of thousands of skeletons at a disused burial ground at St James's Gardens were exhumed.
Two large office blocks outside the mainline station were also demolished.
About 2,500 people are working on the development of HS2 at Euston.
The current size of the site is 6.5 hectares.
There has been strong local opposition to the work, particularly from residents and businesses forced to relocate.
Environmental demonstrators spent a month occupying tunnels under Euston Square Gardens in early 2021.
The Government announced in October of that year that the number of HS2 platforms at Euston will be cut from 11 to 10 in an attempt to save money amid complications with the work.
HS2 intends to maintain planned peak frequencies of 17 trains per hour at the station despite the reduction, but some rail experts have warned this will affect punctuality.
The updated plan means the redevelopment of Euston is being carried out in a single stage, rather than two.
The platforms are planned to be underground and 450 metres long, while the concourse will stretch for 300 metres.
Designs for the station feature a bold roof coloured bronze or gold.
Under the plans, Euston will be connected to Old Oak Common in west London by a 4.5-mile long tunnel.
Exact figures for how much has been spent on HS2 at Euston have not been published, but the total is more than £1 billion.
In October last year, Transport Secretary Mark Harper issued an update to Parliament which stated that there is a "pressure of £400 million on the cost estimate for the HS2 Euston station".